GET STRONG, LEAN & MOBILE FOR LIFE
while mastering new gymnastics and calisthenics skills
We combine bodyweight strength training + learning skills and movement patterns to take you from zero to amazing strength, mobility and gymnast-like body.
Start mastering over 100+ bodyweight skills, in a safe, progressive and fun manner, while your body transforms without you even trying.
GET STARTED FREE

The algorithm figures out what exercise I need to do, and how many reps, sets and rest to reach my goal. It's light years ahead of anythingthat I've seen!
Martin Telford
GET STARTED FREE
Decide on your savings and let's go!
PREMIUM COACH
/ week
billed every 3 months $37.00
Everything from Fundamentals
+
In depth assessment
Full workout customisation
Achievements journey
Coaches feedback
Workout scheduling
TRY FOR FREE!
FREE
8 Calisthenics Fundamentals
+
One workout a week
+
Over 1000 videos & 300 coach pointers
+
Web & Mobile Apps
YOUR PLAN
SCIENTIFIC DRIVEN & FULLY PERSONALIZED WORKOUTS
Let the team of coaches and physios guide you ever single day.

Full
Personalization

Daily
Adjustments

Workout
Optimization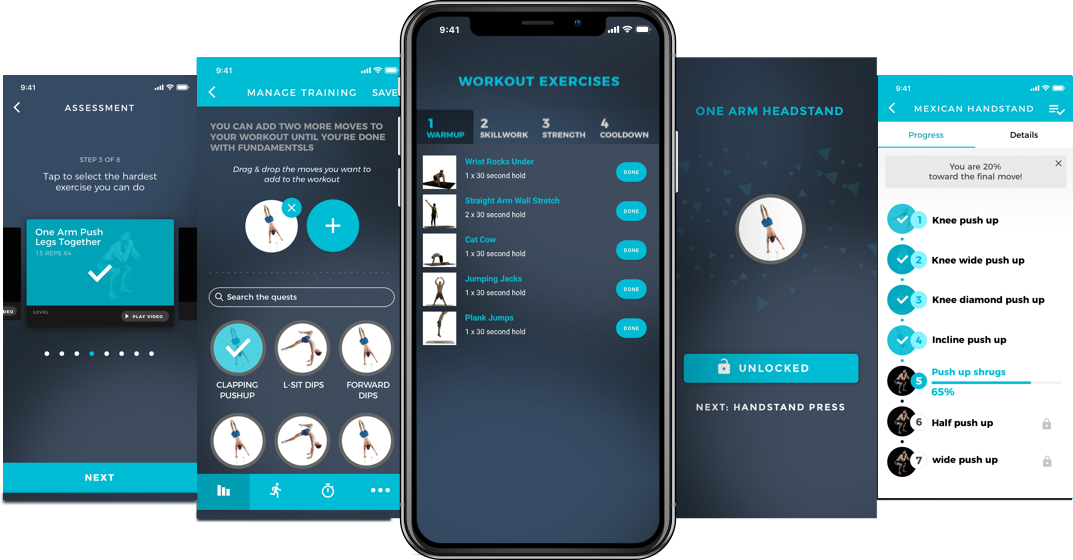 EXTRAORDINARY RESULTS
Build insane strength, bullet-proof joints and a gymnast-like body while learning amazing skills. No matter age or fitness level.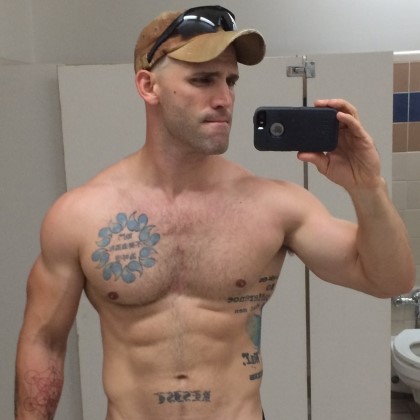 RYAN 32
Life used to be governed by hard and fast gym times, but now I'm free to build my days around workouts.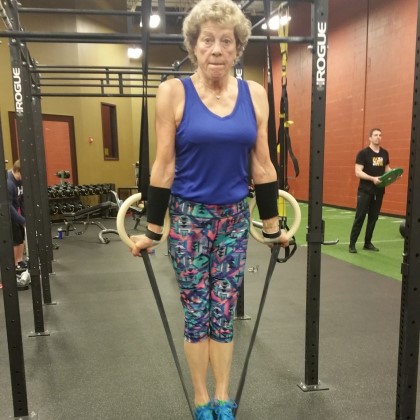 CAROL 69
The algorithm figures out what exercise I need to do, and how many reps, sets and rest to reach my goal. It's light years ahead of anything that I've seen!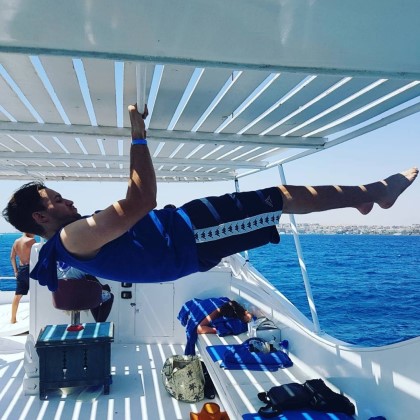 KEN 26
Finding this app has changed my life. There is nothing out there like this. It's going to change the whole landscape of exercise apps.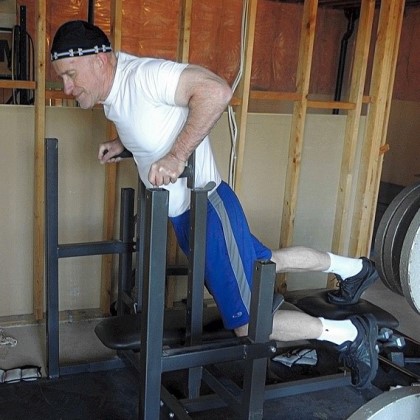 DONALD 65
The best training program I have found that helps you progress in strength, skill work, mobility and flexibility. It covers all the major avenues of human movement.
JUST LIKE IN A GAME
Unlock and master new moves every single day
Follow a proven path to mastery
Access an ever expanding library
Share and celebrate your wins with the community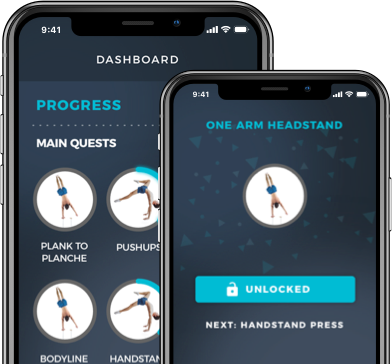 COMBINING BODYWEIGHT + SKILLS
Learn over 100+ moves from trainers all over the world in a safe, structured manner and get in the best shape of your life effortlessly.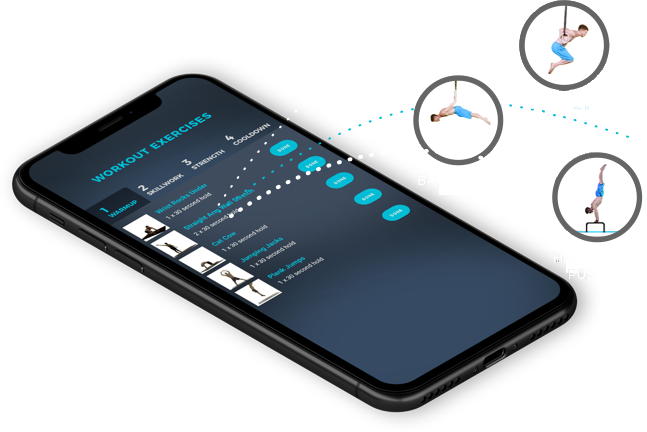 READY TO BECOME THE #MOVEMENT ATHLETE?
Join thousands of people who are learning new skills, losing fat, building muscle, gaining strength and getting healthier every day.
FAQ
Once you purchase the program you have 7 days to give it a go. You can cancel anytime and you will not be charged before the 7 day trial expires.
TMA is primary a bodyweight strength training that is rooted in calisthenics and gymnastics training. You don't need any equipment to get started and for each session you can pick equipment available. Although you can do your workouts anytime anywhere, we do recommend to purchase u pull up bar or gymnastic rings to perform all the pulling movements. Pulling is a fundamental skills that is important for a holistic body development.
Workouts adjust to you and your lifetime and you are in full control over how long you would like to workout. You can pick any session time from 10-90 minutes. Each time system will generate personalised workout based on the time you have available and your current level.
If you are dealing with an old injury, this is a perfect way to get back on track. Progressive bodyweight training is used by many of our athletes to recover from injuries as it's very gentle and you can start from the easiest progressions like wall pulls, and build your way up. It conditions the nervous system, not only strengthening your muscles but everything around them like joints, ligaments, etc.
But it really depends what kind of injury you are dealing wit.
If you need any specific recommendations simply ask in the community and we will help you out as much as we can.
The system is build to help you with holistic development and body mastery. That means that sessions are optimised for losing fat and building muscle at the same time with the main focus being a balance between strength and mobility. Our program combined with a great diet will be optimal for a total body transformation.
The program is build based on principles of progressive bodyweight strength training. When you join you will be asked to take the assessment that will help us understand where are you on your own personal journey and what is your level of strength, mobility and flexibility. Based on the assessment we create a personalised training program just for you that will guide you from Fundamental Movements to more and more advanced ones. Each movement represent a certain level of strength, mobility and flexibility that you will be unlocking.
If you've ever wanted to get started with Calisthenics, gymnastics and love the idea of holistic body development but felt lost as to how to get started – this is for you. Unless you are an advanced athlete who already mastered the 8 Fundamental Moves this course will help you. It will fix your mobility and bring you from fundamental moves to more advanced ones step by step.
There is something remarkable happening in the world of movement right now. A shift from work to play, from sweat to skill development, from short term goals to getting on a lifelong journey of exploring our own bodies and what they are capable of. We have seen it in various movement disciplines gaining momentum from callisthenics, parkour, gymnastics, tricking, acrobatics, and yoga. Among all of them there is one thing in common: working with your own bodyweight towards mastery and uncovering what your body is truly capable of. We are building a platform which is gamified and will enable you to get started and keep on going while unlocking different movements, going on quests and learning new skills. All while becoming healthy and fit. Our vision is simple: To build tools – technology, information, training programs, and physical facilities to enable, empower and train a new wave of movement athletes – those who use their own body to push the impossible. Our main focus at the moment is the development of the technology which in a personalised way will set anyone on a journey of a lifetime to unleash their full physical potential. What you are seeing now is just a first step. Join us and let's build it together.
We are committed to making calisthenics affordable and accessible to everyone especially kids, families, disadvantaged communities, and up-and-coming trainers and athletes. Hence we run a number of programs to enable that. For any further info about these please email us at
hello@themovementathlete.com
We would love to hear from you.